I'll admit that I don't always use Photoshop to edit all of my images, as I have an obsession with just about anything that edits (and takes!) photos. So with that said, today I am compiling a list of what I think are the best online photo editors for you to try. And even better, they're all FREE!
Picnik - This very easy-to-use program allows you to make subtle changes, like enhancing contrast and changing exposure, but you can also run an impressive selection of special effects on your photos. You can upgrade to Picknik Premium for more effects, fonts, and collage features for $24.95 a year, but the free tool will suit you just fine for the vast majority of uses.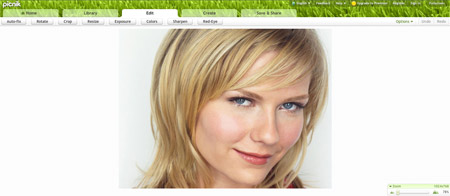 FotoFlexer - Much like Picnik, you can add effects and stickers, but you can also add animations to your photos, along with some different effects. You get a little more bang with FotoFlexer since the program is completely free, and rivals what the paid version of Picnik can do.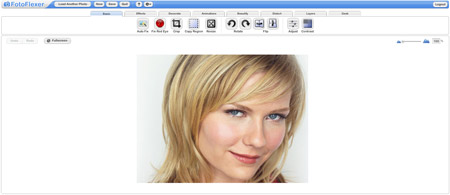 Pixlr - Pixlr will be the most familiar to those who already use Photoshop; the layout is basically the same as you have a layers and history palette. This program is awesome and has some great filter effects too. The interface has movable panels, and the menu closely resembles that of common desktop applications. This is as about as close to Photoshop as you can get!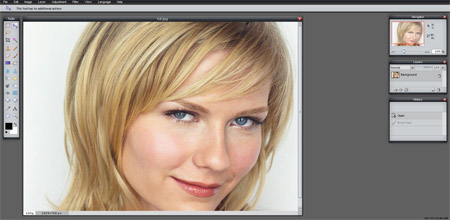 Splashup - Splashup is very similar to Pixlr, but lacks a few of the features that Pixlr has. It is also fairly similar to Photoshop with its desktop-like interface. If you don't feel the need to have all the advanced features of Pixlr, you may like the visual style of the Splashup interface a bit more. It's all up to personal preference.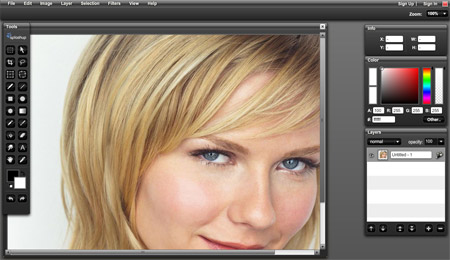 Poladroid - OK I cheated a bit here; Poladroid is a free app, but you have to download it to use it rather than being in an online interface. It serves one purpose only, and that is to replicate the nostalgic user experience that it is to snap a few shots with a Polaroid camera, and then wait for it to develop! With Polaroid no longer producing instant film, Poladroid offers an awesome substitute to create that Polaroid look with blurry, scratchy, and finger print effects to make your digital photographs look legit! This application is a personal favorite of mine.