Most of them, well all of them actually, are from my trip to Las Vegas. It was one of the best trips I've ever taken. My husband and I are obsessed with everything Las Vegas, it is where we got married after all. But this trip was a little dream for me. I finally got to get off the strip and see more of the great state of Nevada, like Area 51! I promise I'm not weird, though I am sure my family and friends might say differently. I've got this obsession with everything related to Area 51, I watch every special I see on TV about it. I love the conspiracies, the secrecy, the probably not-so-anatomically correct aliens if they were to exist. Or are they? I also live nowhere near the desert, so getting to see it up close was a treat. I know most people love the beach, but the desert may be my favorite terrain.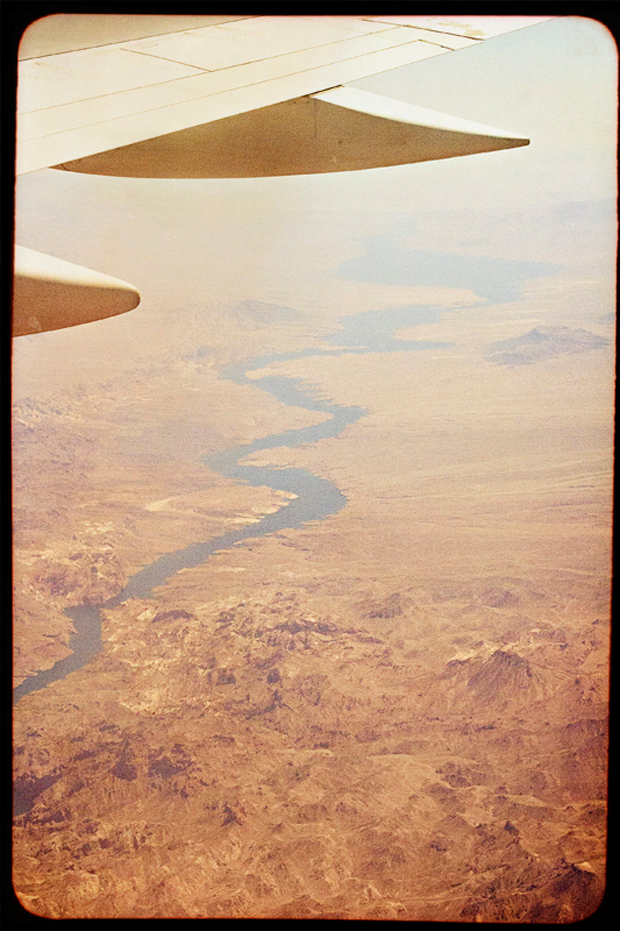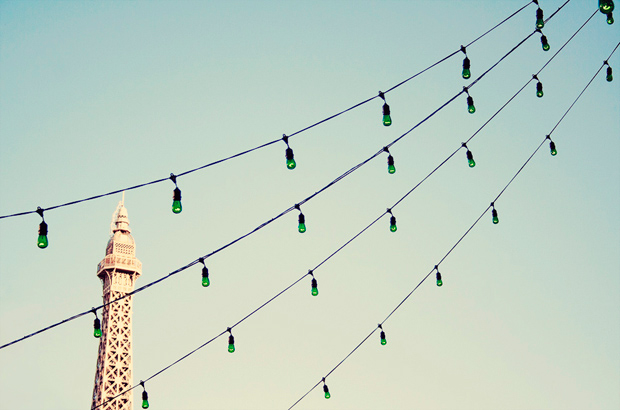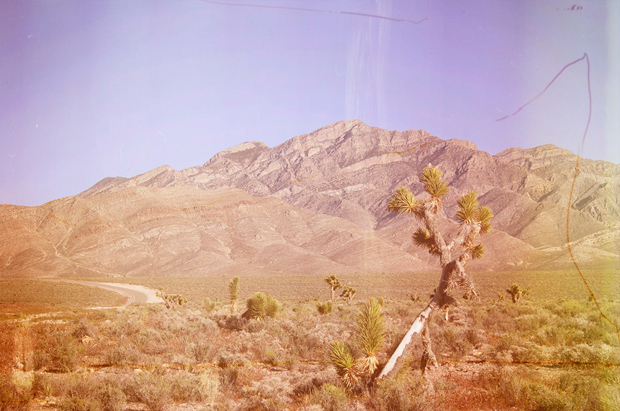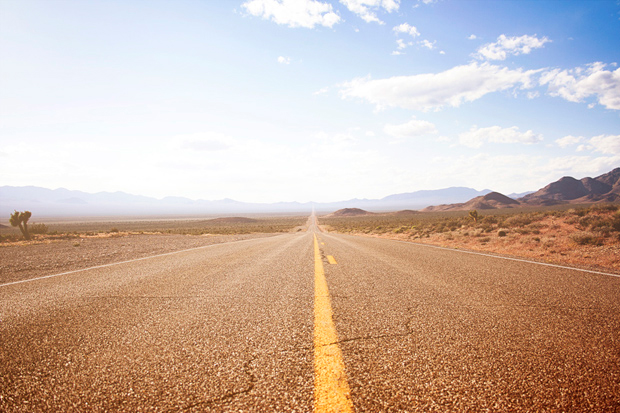 This is one of my favorite photos I've ever taken. Every time I look at it I feel as though I am walking on the pavement again; I can feel the sun, the emptiness. I love this long stretch of the Extraterrestrial Highway, there is no one there and it was just us among nature.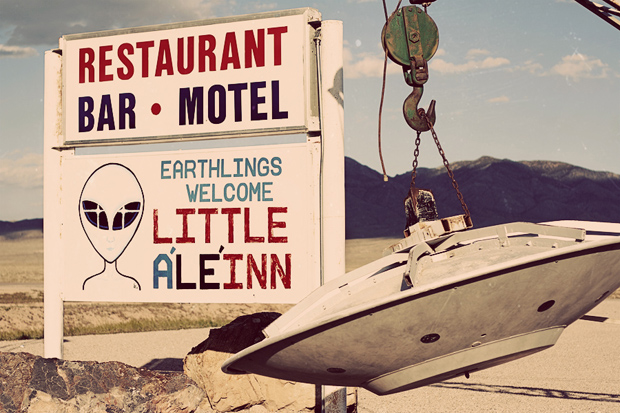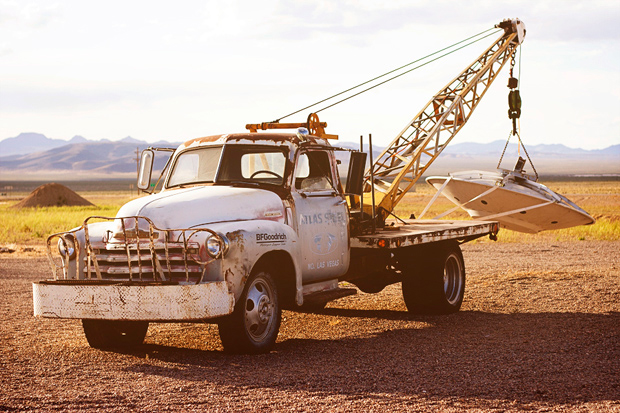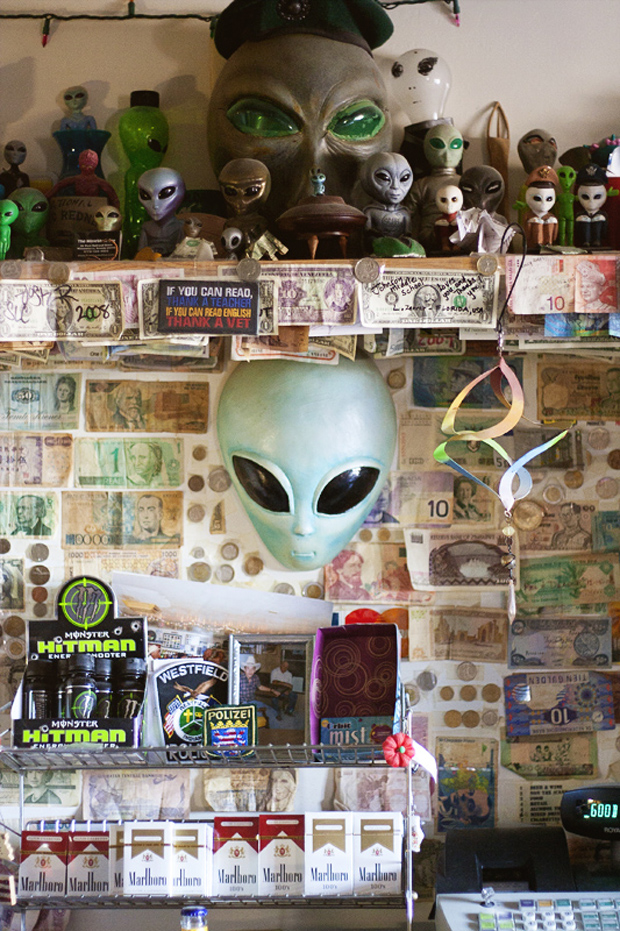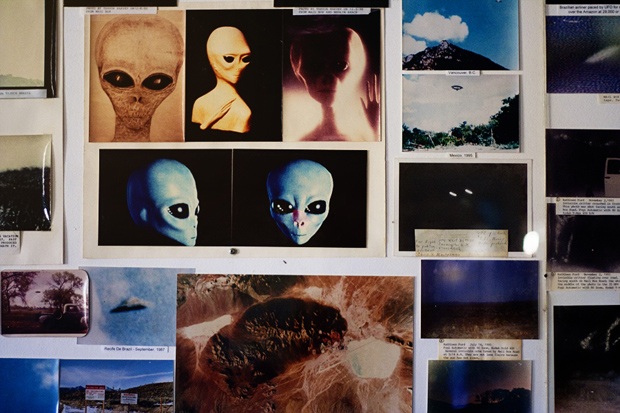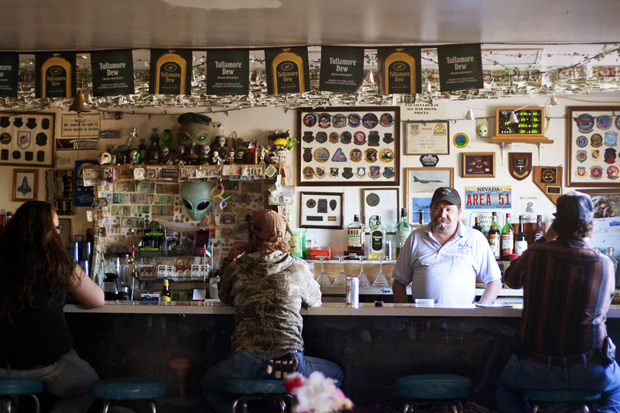 Ah, the townsfolk of Rachel, NV. The hangout in Rachel is, of course, the Little A'Le'Inn. A place where the "crazies", ahem, the UFO enthusiasts like me congregate. I wish that other enthusiasts were there so we could swap stories and I could ask questions. But I had to ask the one man working there that day, which I didn't want to as I'm sure he's tired of talking about possible alien life in his small town of 98.
I noticed that the door to the men's room did not say "Maliens" like it does in the movie "Paul." So I then learned that "Paul" was not actually shot at the real Little A'Le'Inn, it was shot in New Mexico. However producers from the movie traveled to the real Little A'Le'Inn to buy all sorts of alien-themed knick knacks and to take pictures for the set. And now that I have seen "Paul" again since going to Rachel there is a bit of a difference in the two, but kudos to the set designers.
There's nothing really to do in Rachel, the entire town is made up of 20-30 something trailers, even the church. I believe my husband and I deemed ranching the main trade there, and as we were leaving the townsfolk asked if we'd like to stick around to watch them castrate a horse. We declined. The sun was rapidly setting at this point and we did not want to get caught out in the middle of the desert at night, and we still had to go to look at the gate of Area 51 itself and find the infamous "black mailbox." I could not take pictures of the gate to Area 51, it's against the law and I didn't feel like going to jail that day. But we found out that it is true, you WILL BE FOLLOWED if you go anywhere near it.
We ended up getting caught out in the darkness in the desert anyway and almost hit a cow that was standing in the road, as the land surrounding the tiny towns on the Extraterrestrial Highway is an open ranch. But, there are no people, and there are no lights. Nothing. Just total darkness. I've never seen the night sky so clear, so pure, like the sky itself was about to swallow you. We pulled over and stargazed for awhile, catching a glimpse of two shooting stars. Such a magical experience.
*Bonus Photo* of something I found on one the poles of the Extraterrestrial Highway sign that made me laugh: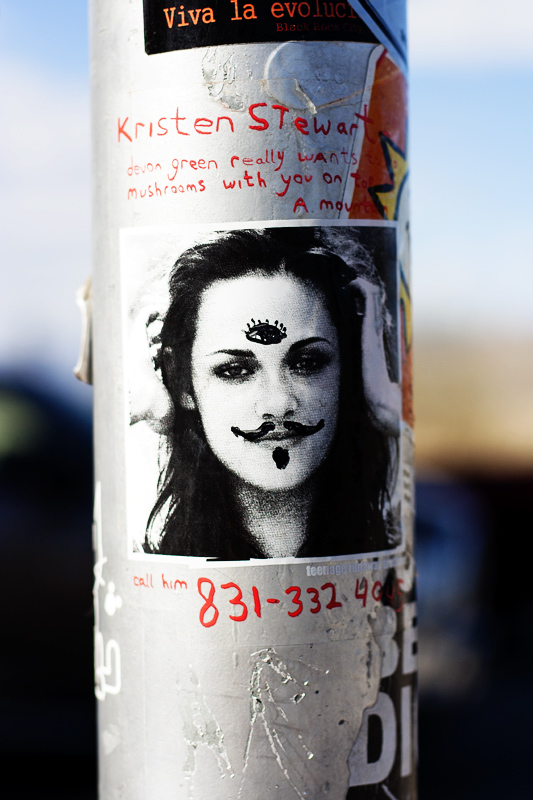 "Kristen Stewart,
Devon Green really wants to do mushrooms with you on top a mountain, call him..."