Every now and then I get asked questions about running a blog in general, and often that leads to a discussion of the most basic things a person needs to get started. One of the most basic and most important, of course, is the layout! I'm sure most of you are aware of dominant blogging platform out there, WordPress. That is what I use on my blog along with untold millions of others. It's easy to install, easy to use, and there are an infinite number of themes out there to get the look you want your site to have.
You could hire someone to create a custom WordPress theme for you (or code it yourself, if you have the necessary skillset), but that is quite expensive. You could also use one of the many free themes out there on the web, and many of those are fantastic. Howevever, for a very affordable price (usually $30 to $55), you can get a professionally coded theme to use that will really make your blog stand out. There are quite a few marketplaces out there for WordPress themes, today I'm going to show you themes I picked from my favorites, Photocrati and ThemeForest.net. I'll focus on some themes for you photographers out there to showcase your great photos!
WordPress Photography Themes by Photocrati
I believe this first theme deserves special mention because it is such a well thought out product geared specifically for photographers. This theme is like getting 60 themes for the price of one, as they have built 60 preset layout and style combinations for you try right out of the gate (be sure to check out the demos page). On top of that, they include a comprehensive options panel that allows you to change colors, logos, background, fonts, pretty much anything without the need to dive into coding. If you like to change up the style of your blog and have easy control over the look and feel, this is your theme! They keep their product updated several times per year and make sure it will always be compatible with the latest version of WordPress.
And for you aspiring business owners out there, the theme also allows you to sell your photos! It has a built-in eCommerce system, which is fantastic for anyone that wants to allow for their hobby (or profession!) to grow into another source of income. If you ever get to that point, this theme will have you covered without needing to install third party plugins of any kind. I encourage you to look around the site and accompanying blog, you'll see that this is a quality company well ingrained into the WordPress and photography communities. They are so confident you'll be happy they offer a full refund within 30 days. So yes, I think this is a great purchase.

Here are a few of the different styles you can apply out of the box: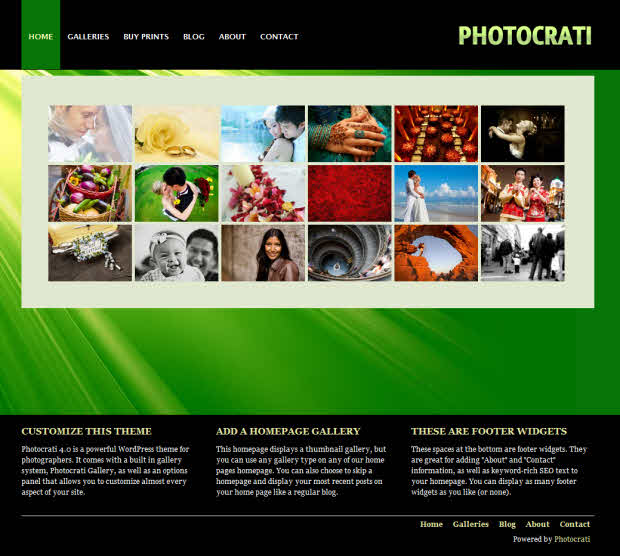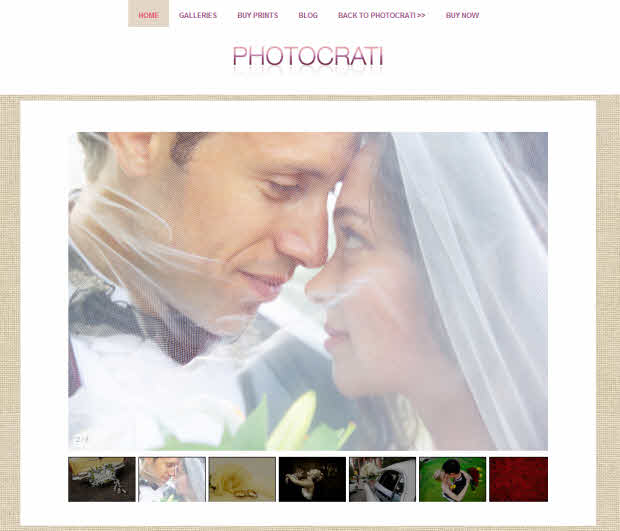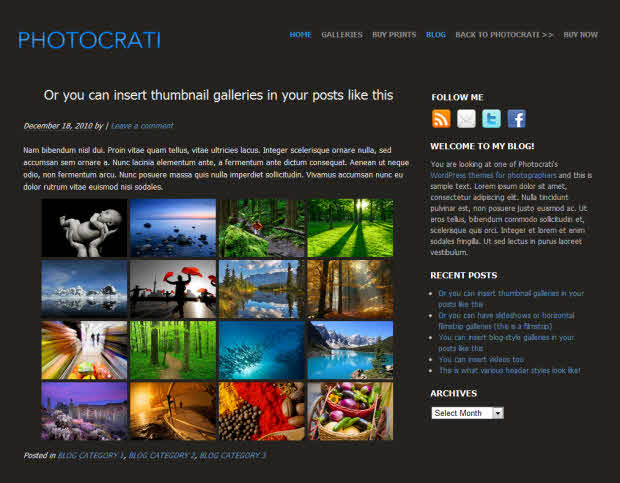 The rest of these themes are from ThemeForest.net. They have new themes added everyday, and the community around them is very active. These theme authors strive to create a great product and keep their themes up to date with new features and compatible with new WordPress releases. Most of the them will include the source .PSD files with your purchase, allowing you to easily make changes to the art to further customize your look.
Expression Photography Responsive WordPress Theme
This one has a nice, almost Pinterest like feel to the home page of your blog and a nice full screen photo viewer. Very cool!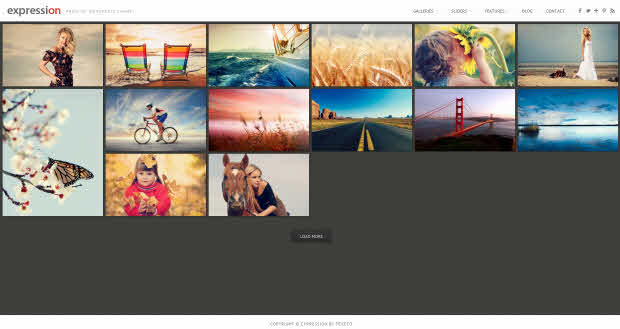 JPhotolio: Responsive Wedding Photography WP Theme
This is a theme aimed toward wedding photographers. It features a full page gallery right from the get go on the home page, which also supports video!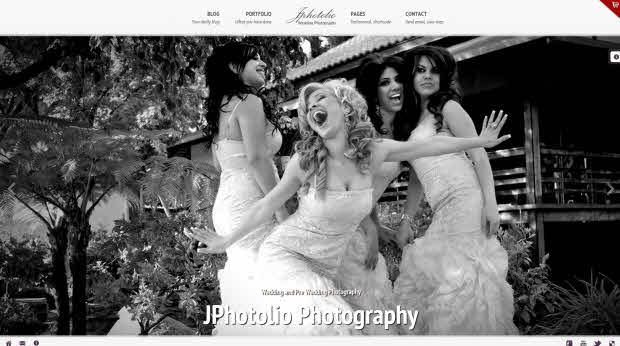 Caleta Responsive Portfolio & Photography
This theme has a full screen intro, and then overlays a more traditional blog format over top of it. The cool feature is that the full screen background images continue to rotate while the reader is browsing the site, complete with a customizable overlay effect.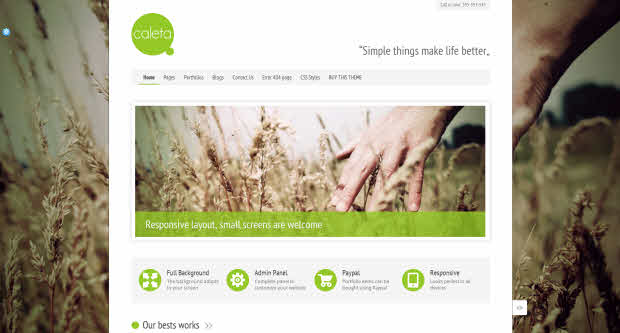 Elastico: Responsive Fullscreen Portfolio WP Theme
This theme also features a grid like layout on the home page, but includes a left hand navigation sidebar. It also features filters in the sidebar so that readers can dynamically filter out categories that don't interest them, which disappear and reorganize in a cool animated fashion. The blog layout is also interesting, laying out post titles and descriptions in a grid similar to the galleries.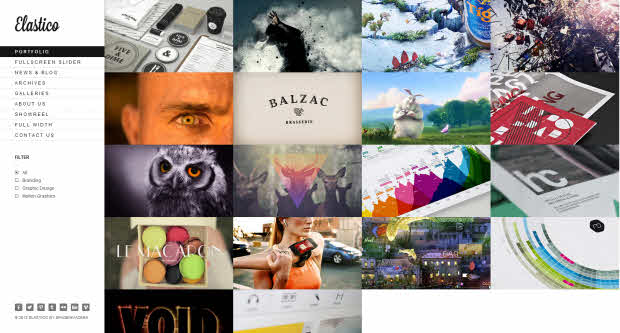 Flashlight - fullscreen background portfolio theme
This theme's home page has a left sidebar overlayed upon a full screen gallery. The big feature this one includes is support for WooCommerce, which is an open source ecommerce platform that allows you to transform your site into a fully functioning shop! You can sell your photos directly through the store pages to anyone and everyone. Awesome!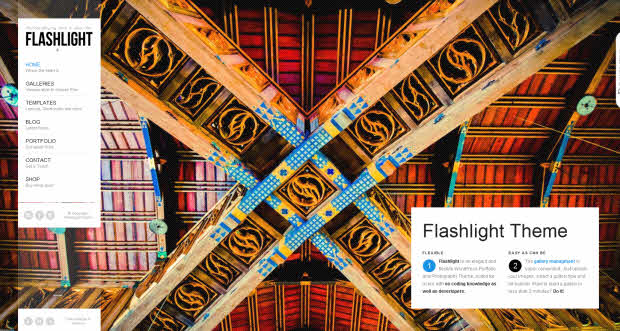 That's it for today, I don't think you can go wrong with any of these themes, so I hope a good number of you can get some great use out of them, enjoy!