There are a lot of times that you want to add some text to your images for various reasons, and the default selection of fonts that shipped with your computer will probably limit your creativity pretty quickly. Luckily, the internet is full of amazing sites that offer up untold amounts of font choices for you to sift through to find that perfect text to suit your project. Below I've listed some of my favorite sites I go to when I'm looking for something new. Almost all of these fonts should work on both Windows and Mac machines, just be sure to quickly check first.
dafont.com
Very popular font resource, currently boasts over 16,000 fonts. Lots of creative choices and fonts are categorized for easy navigation.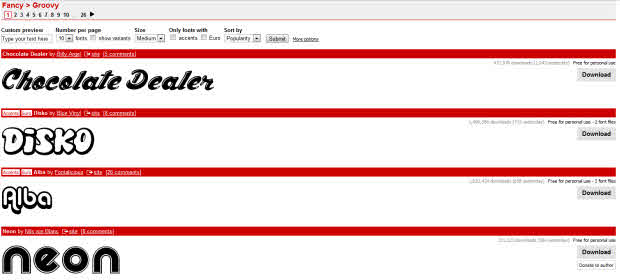 1001freefonts.com
This site has been around for a long time. Easy to navigate and download your selected font.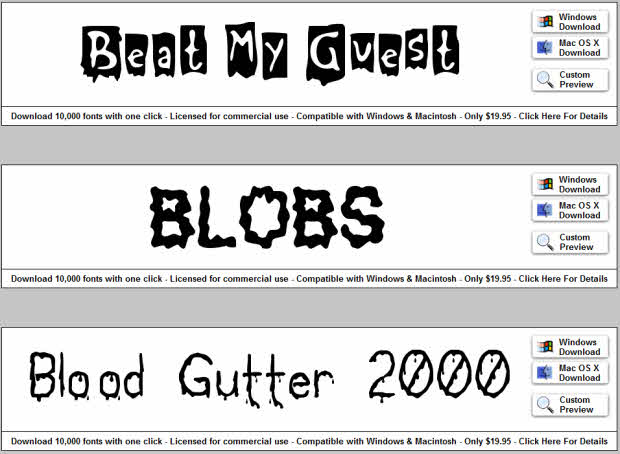 Urban Fonts
Over 8,000 free fonts with lots of cool creative options. One click downloads of each font.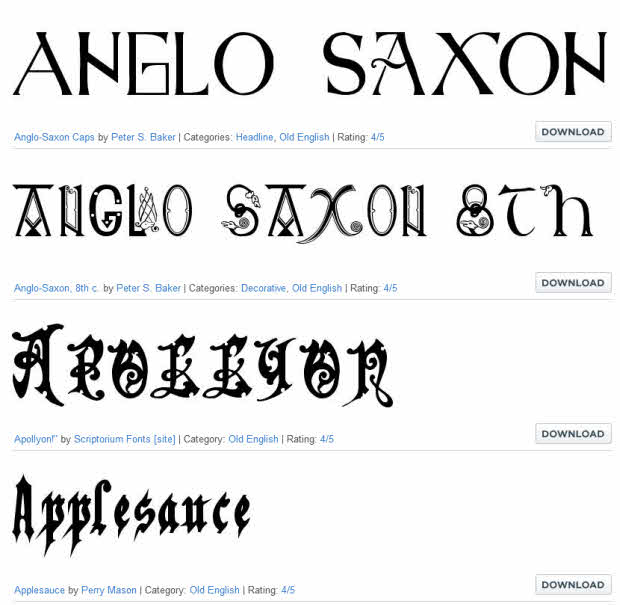 Font Squirrel
Popular site with hand-picked fonts. Cool web font tools for web designers that are very useful when you have need of them.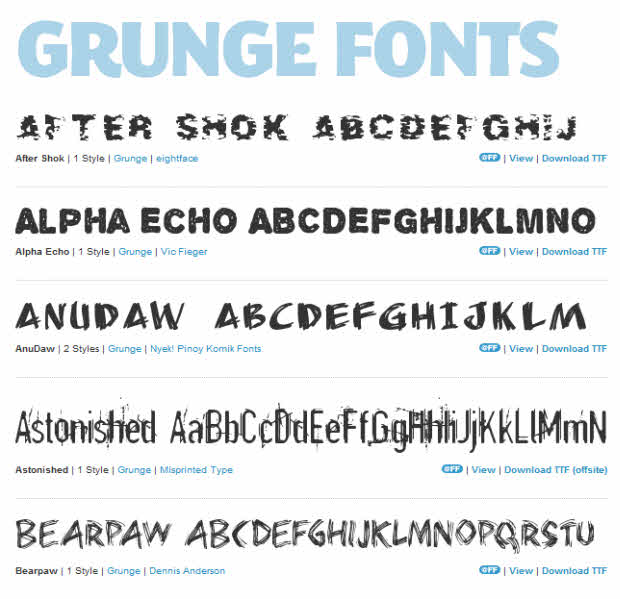 All of these fonts can be used in any application that supports your system's fonts. For instance, Adobe Flash will be able to make use of these, Microsoft Word, pretty much any modern application that allows font selection will be able to advantage of your growing font collection.
There are a TON of fonts sites out there, so if you are having trouble finding what you want from these sites, just do a quick Google search for something more specific, I'm sure you'll be able to find it. Enjoy!