I've had the extreme pleasure of working alongside one of my favorite photo companies, Photojojo! They sent me their fisheye lens to review! To start off, yes these photos are supposed to be distorted, if you are not familiar with fisheye photography. It's a way to capture 180 hemispherical degrees of awesomeness! That's the fun in it! This is a lens adapter, so I got a 58mm adapter ring to attach to my 18-55mm kit lens. Depending which lens you choose to shoot with, you may need to choose a different size thread for your lens. Photojojo has a great handy-dandy lens thread size finder tool to help you out with this, just pick "Not Sure? Choose Me!" from the dropdown menu on the product page to figure out what size you need! I use a Canon Digital Rebel XT (I know, in the DSLR world my camera is ANCIENT), but this is compatible with other DSLRs.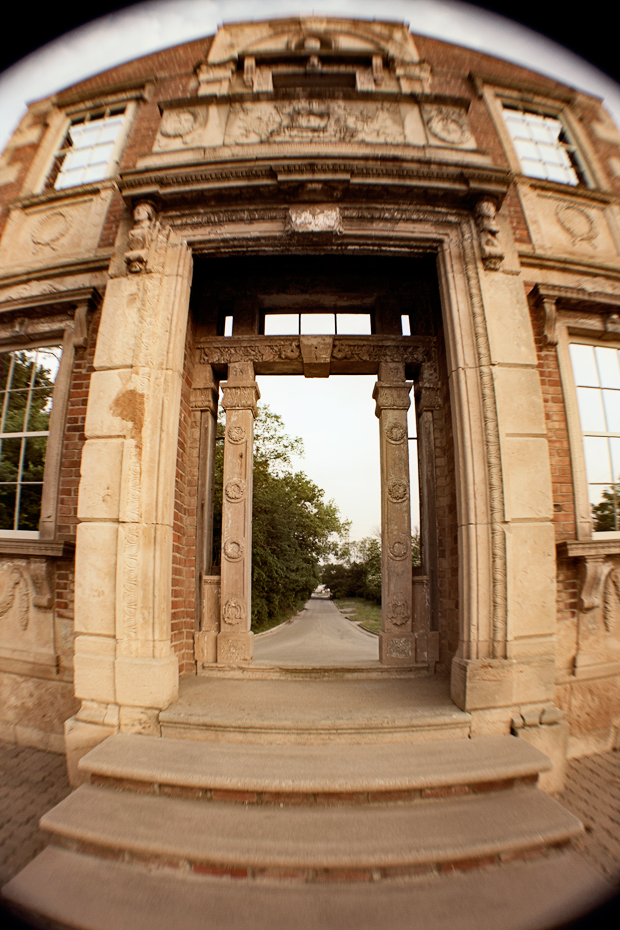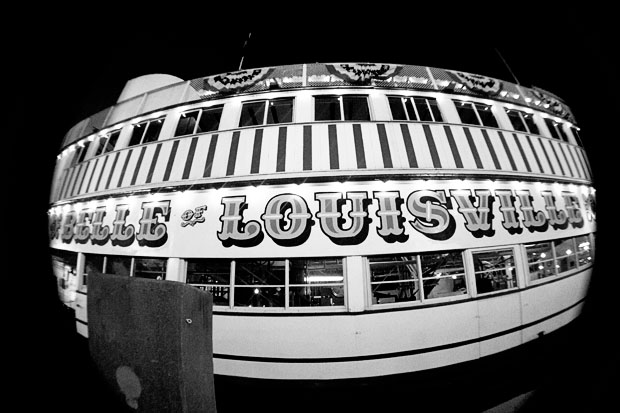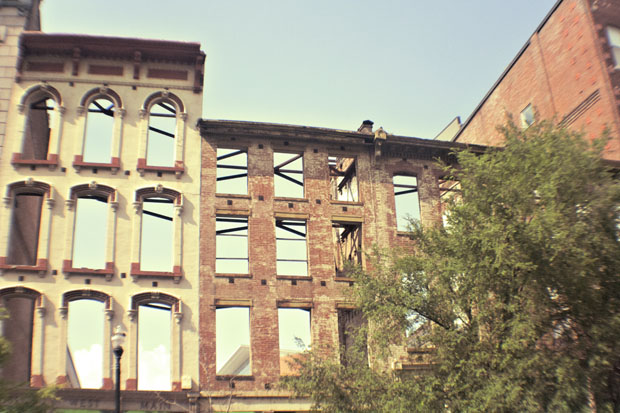 You lose most of the fisheye distortion when all the way zoomed in.
The first three photos I edited in post. But I want to show you what the photos look like SOOC (straight out of camera). As you will see over the next few photos the lens is soft but I really love the character it brings to the photos. I think the blessing and the curse of digital photography is that it's too perfect. This lens brings back character and imperfection that is beloved in film.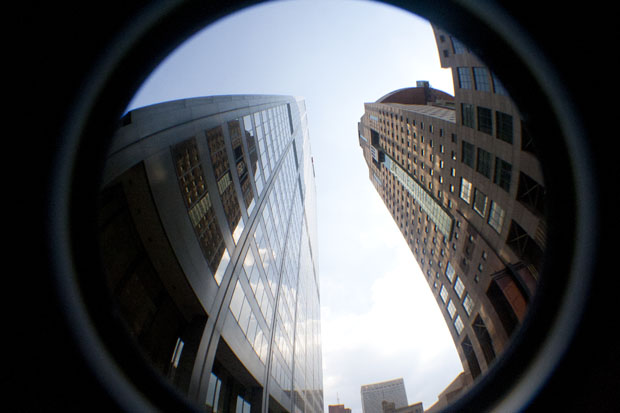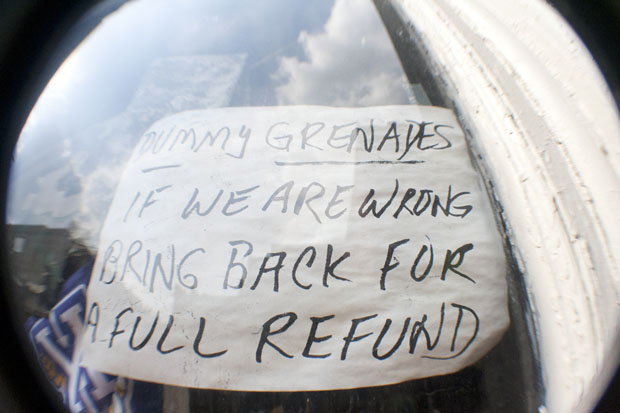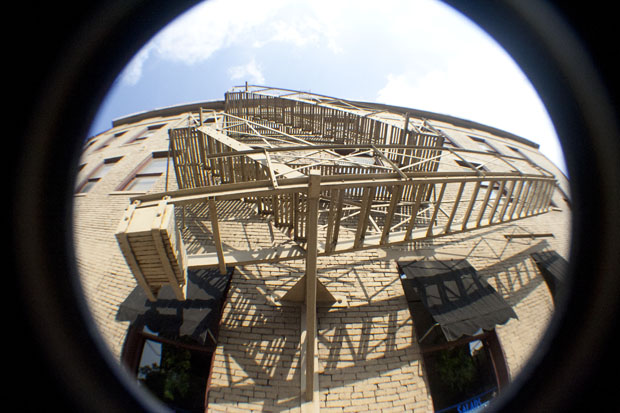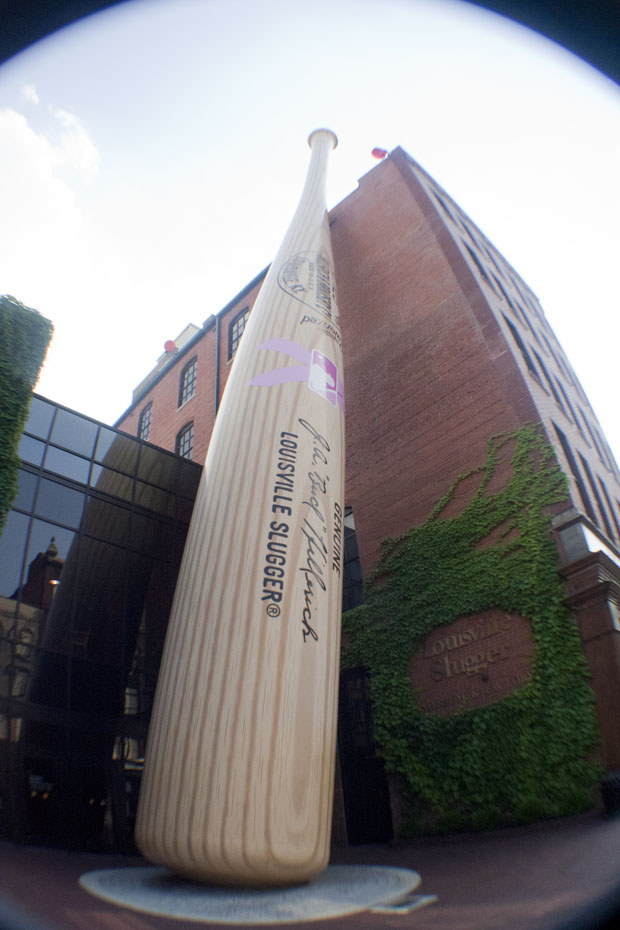 Zoomed out you can get the famous Louisville Slugger bat in the frame!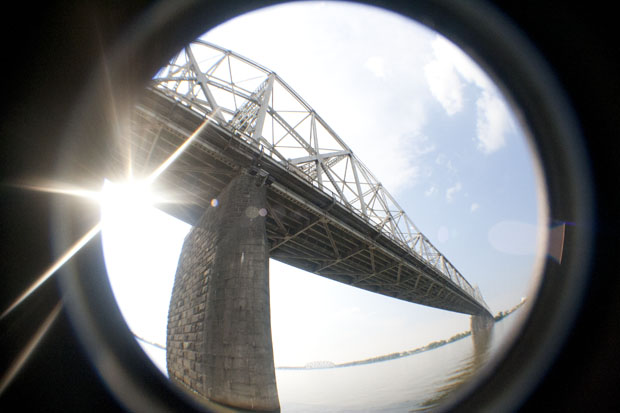 And the Clark Memorial Bridge! Look at that sun flare!
This lens also has some great macro capabilities, which I was very impressed with. If I'm going to be honest, this was my favorite! I have never worked with a macro lens before and this was FUN. I loved the abstract look of this leaf: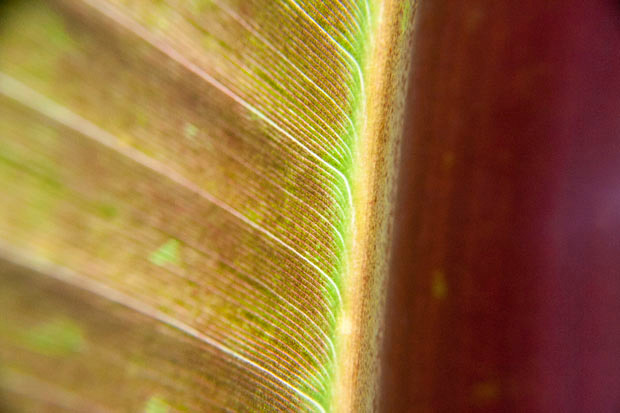 These two I edited in Instagram! I'm so excited it's finally on Android! (Follow me: kellythepsg)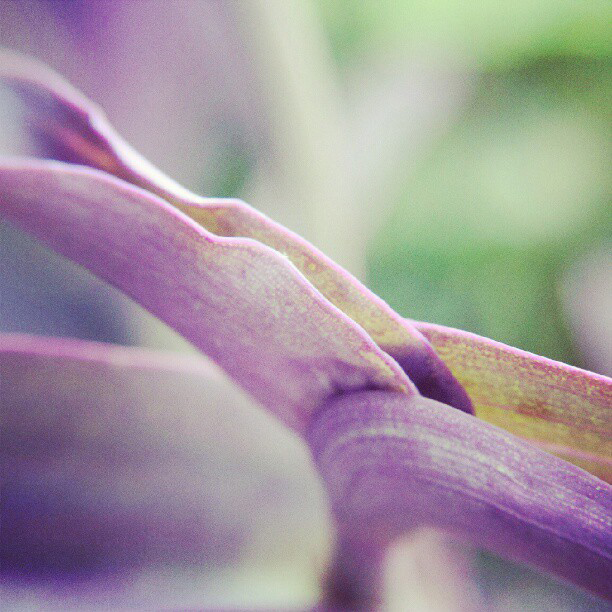 Overall, I think this is very fun lens, and well-made, quite sturdy. You can get the fisheye effect on your photos without spending a ton of money-- the Canon fisheye lens is VERY expensive. Don't always expect perfect photos, there's some very minor chromatic aberration.
Some outtakes. No, I couldn't resist taking some photos of my kitties with the fisheye! Crazy cat-lady here!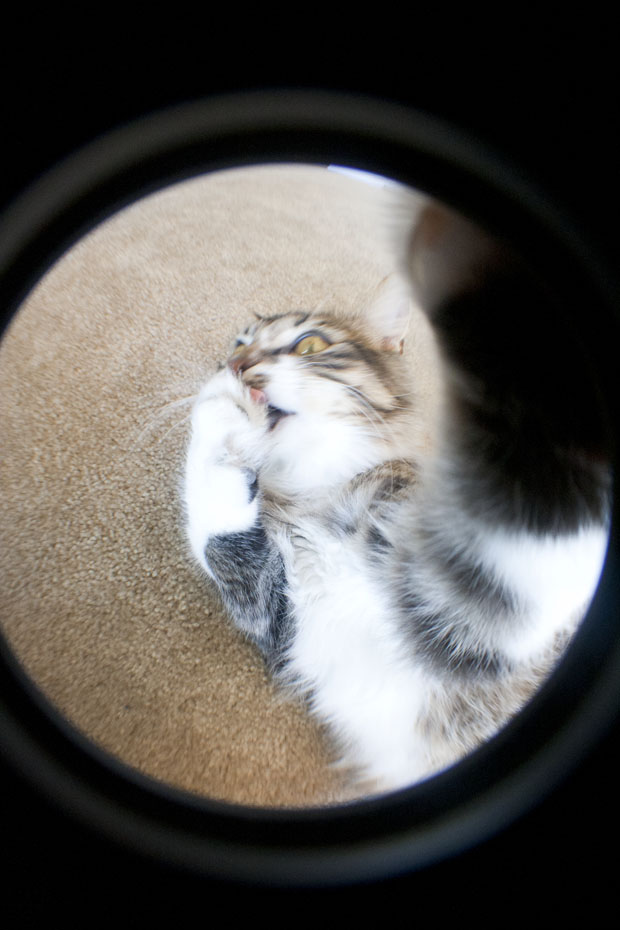 We call this Gizmo's MySpace pic.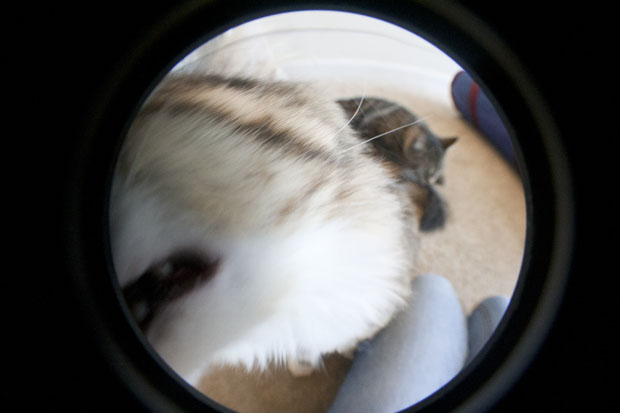 Of course Gizmo had to mark the lens. And Willow in the background probably pondering biting Gizmo's tail.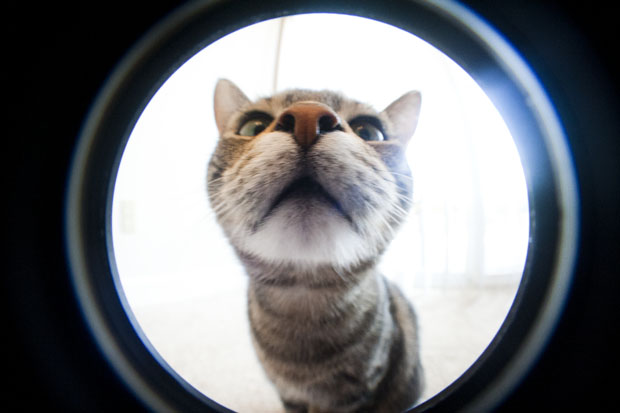 Willow! She's sniffing the lens.
Once again, thank you, thank you, thank you to Photojojo! I had so much fun with this lens and I definitely recommend you all pick it up for your photographic arsenal, it's such a fantastic value!