Today's tutorial is more of an experimental idea than showing you a new technique. I thought it would be fun to bring parts of another photo and use those parts as textures. From me and my husband's road trip back in the summer I shot a ton of photos from our roadside adventures and one of them happened to be a little gem called Iowa 80--The World's Largest Truckstop (!!!) in Walcott, Iowa. I didn't feel as if any other textures would work for this particular photograph and I thought, well, I'll make my own to bring some continuity to the image. I decided on using this photo I had taken of a big rig to use for the textures (I used the grill and the lights).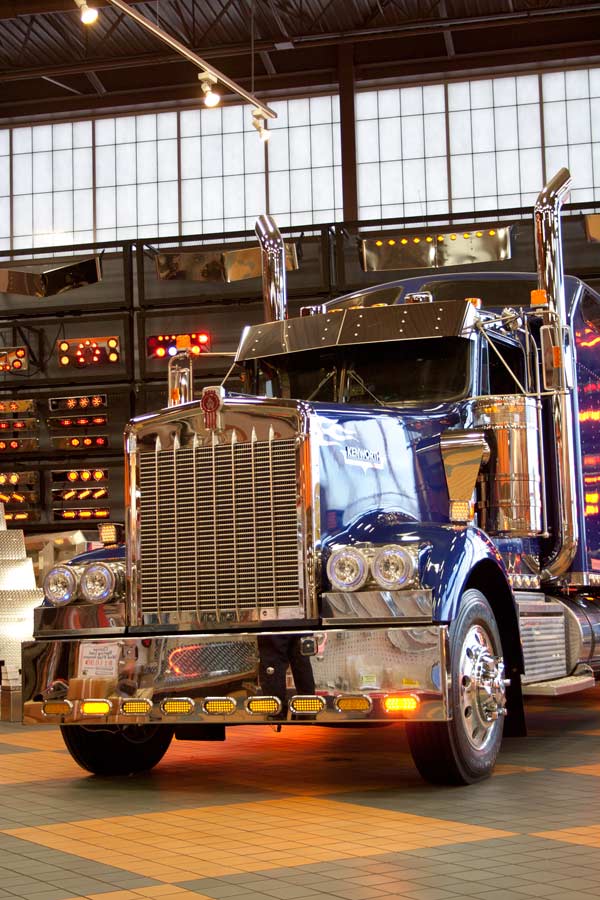 Also, I would like add what steps I used to get to the image we are starting with, but I did that months ago and while looking through the psd I have no recollection of what I was even doing. Has anyone else done that? I was all, "Was I drunk when I did this? Sleepwalking again?" Y'all would hate me if added that part to the tutorial. SO. MANY. LAYERS.
Here are the images I used for this tutorial if you want to try it on your own: DOWNLOAD TUTORIAL FILES
Click the launch video button below to view.
Roll over image to see original.